Harry Grimshaw Bowers, '35
Born in 1914 and a native of Americus, Georgia, Harry G. Bowers graduated from The Citadel in 1935 with a Bachelor of Arts degree in History. He went on to the University of Georgia to study law and was the Historian of the Wilson Inn Chapter of Phi Delta Phi, the International Legal Fraternity. He obtained his law degree in 1938, was admitted to the Georgia Bar, and then practiced law in his hometown until 1940 when he entered active service with the US Army and received a commission.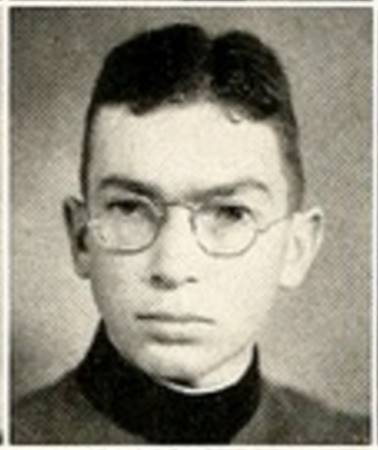 Cadet Private Harry G. Bowers
Source: 1933 Sphinx
He attended Command and General Staff School at Fort Leavenworth, Kansas and then served in England until October 1942. On November 8, 1942, Major Bowers went ashore in the invasion of North Africa. An Intelligence Officer with the 12th Air Force, he also participated in the landings on Sicily and Italy.
Having made it through three campaigns unscathed, Maj. Bowers died on December 21, 1943, in an accident when the B-24 in which he was traveling crashed in England. He was buried in Brookwood Cemetery, at London, England, and an announcement of his death was published in the Americus Times-Recorder on December 29, 1943. Captain, later Supreme Court Justice, Lewis F. Powell, Jr. wrote to Major Bowers' mother to inform her of the location of her son's grave after he had paid his final respects. Major Bowers had recruited Captain Powell to join the 12th Air Force's intelligence staff.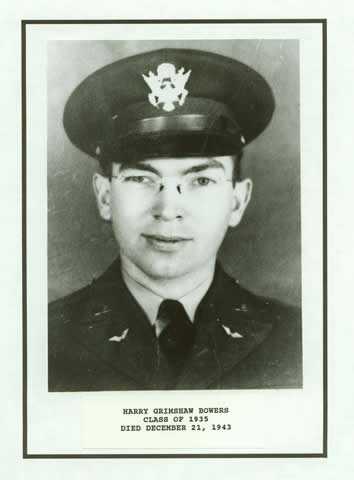 After the war, his body was repatriated to Georgia and interred at its final resting place on December 14, 1948. Major Bowers now rests in eternal peace at Oak Grove Cemetery in Americus, Georgia.
/RL
Memorial photo courtesy of The Citadel Museum and Archives, Charleston, South Carolina.
Sources:
ULTRA and the Army Air Forces in World War II : an interview with Associate Justice of the U.S. Supreme Court Lewis F. Powell, Jr. (1987) Washington, D.C. Office of Air Force History. United States Air Force.
U.S. Rosters of WWII Dead. National Archives and Records Administration.
INDEX OF DEATHS SUMTER CO, GA AND SURROUNDING COUNTIES 1919 – 2002. Sumter County Newspapers of Film.
MONTHLY REPORTS AND BURIAL PERMITS FOR 1938 – 1949 BURIALS IN OAK GROVE AND EASTVIEW CEMETERIES. Extracted by William T Poupard.
Griffin B. Bell. Footnotes to History: A Primer on the American Political Character (2008). Macon. Mercer University Press.
John Calvin Jeffries. Justice Lewis F. Powell, Jr. (2001) New York. Fordham University Press.
www.sumtercountyhistory.com/cemetery/oagrce.htm
Ancestry.com