Perry Moses Phelps, '29
Perry M. Phelps was born in North Carolina to Rosalie Virginia Moses and Aaron Cohen Phelps on April 22, 1909. He was a member of the Class of 1929, graduating from The Citadel in Charleston, SC, with a Bachelors degree in Business Administration. He was a member of Cadet Company "E" when this photograph was made for the 1928 Sphinx, the yearbook of the South Carolina Corps of Cadets.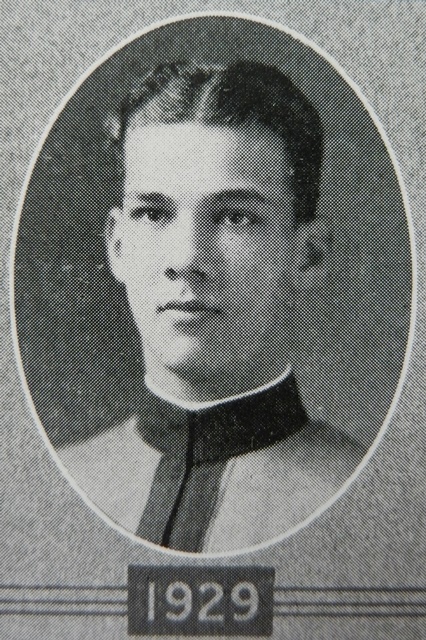 Cadet Private Perry Moses Phelps, Class of 1929
Following graduation from The Citadel, Perry Phelps became a well-known citizen of Sumter, South Carolina where he was associated with Ducker and Bultman Grocers of Sumter. He later worked for the Office of Price Administration (OPA) after it was established by Executive Order 8875 on August 28, 1941. The OPA's functions were originally to control money (price controls) and rents after the outbreak of World War II.
He entered the service on February 6, 1943 with the Naval Supply corps and received a commission in the US Navy Reserve. After attending Harvard university, he was stationed at the Naval Air Station in Jacksonville, Fla., before going overseas to North Africa. Lieutenant Phelps sailed on August 21, 1943, from New York on board U.S.S. Tarazed (AF13).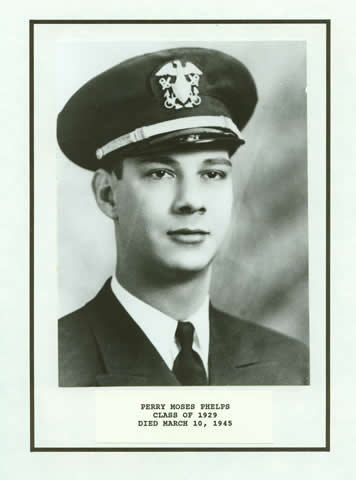 On March 10, 1945, Lieutenant Phelps was killed in a motor accident in Oran, Algeria, where he had been stationed for almost two years. He was buried in the Oran Cemetery. After the war, his body was repatriated. He now rests in peace at the Temple Sinai Cemetery, in Sumter, South Carolina. Phelps Street in Sumter is named in his honor.
/RL
With thanks to the Walker Family and Local History Center, Richland County Public Library, Columbia.
Memorial photo courtesy of The Citadel Archives and Museum, Charleston, South Carolina.
Sources:
The State, Columbia, South Carolina, March 15, 1945, p.11.
The State, Columbia, South Carolina, May 25, 2013.
Ancestry.com
Fold3.com
National Archives
Findagrave.com