William Gadsen Daniels, '42
Born on August 27, 1920, to Susan M. Daniels and George B. Daniels, William grew up in Mount Pleasant, South Carolina. Throughout his four year study in Charleston, he held rank in the Corps of Cadets and was very active in extracurricular activities – Yacht Club, Episcopal Club, YMCA, and Calliopean Literary Society, to name a few. He was on the Regimental Staff his junior year with the rank of Technical Sergeant and was a member of the Junior Drill Platoon.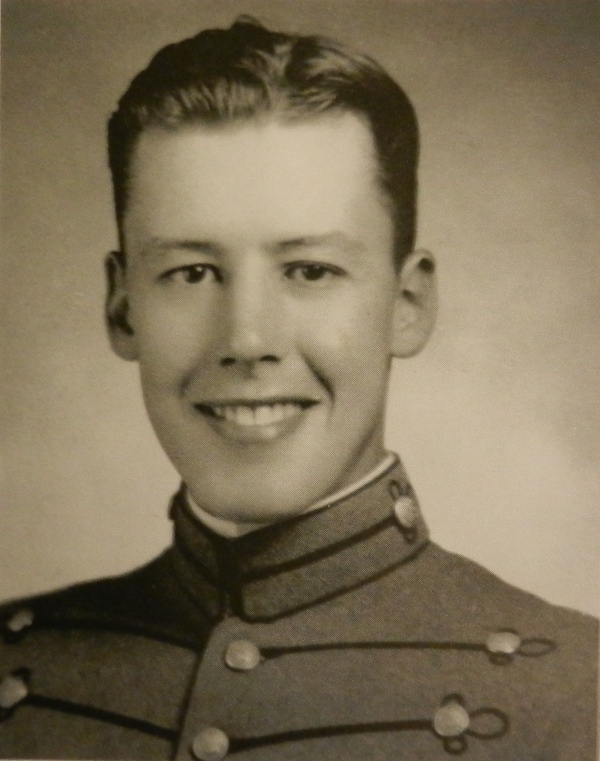 Cadet Captain William G. Daniels, Class of 1942
Source: 1942 Sphinx
His Senior year, with the rank of Cadet Captain, he commanded Cadet Company H. He was also the Yacht Club Commodore and a member of the Senior Drill Platoon. In 1942, William graduated from The Citadel with a bachelor's degree in Political Science.
Later as a First Lieutenant in the US Army Air Corps, he served with the 551st Bomber Squadron (H), 385th Bomb Group, 8th Air Force. His was based at RAF Great Ashfield, Suffolk, England. On October 6, 1944, he was killed in action when B-17 44-8143, in which his crew position was recorded as "MO", was shot down by enemy fighters while on a bombing mission to Berlin and crashed close to Senzke, Germany. It was his fourteenth mission with the squadron. His first two missions with the 551st had been flown on D-Day, June 6, 1944, against Caen and Argentan.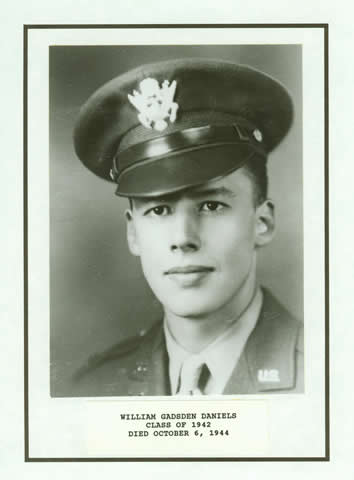 Courtesy of The Citadel Archives and Museum
After recovery and identification, he was initially interred at the U.S. Military Cemetery at Neuville-En-Condroz near Liege, Belgium. Following the war, his body was repatriated, and he now rests in peace at Christ Episcopal Cemetery in Mount Pleasant.
His brother, George Ball Daniels, Jr., '43, was Regimental Adjutant his senior year. George served in WWII and the Korean War, and in 1955 he returned to Charleston after his service.
/RL